Hide.me for iPhone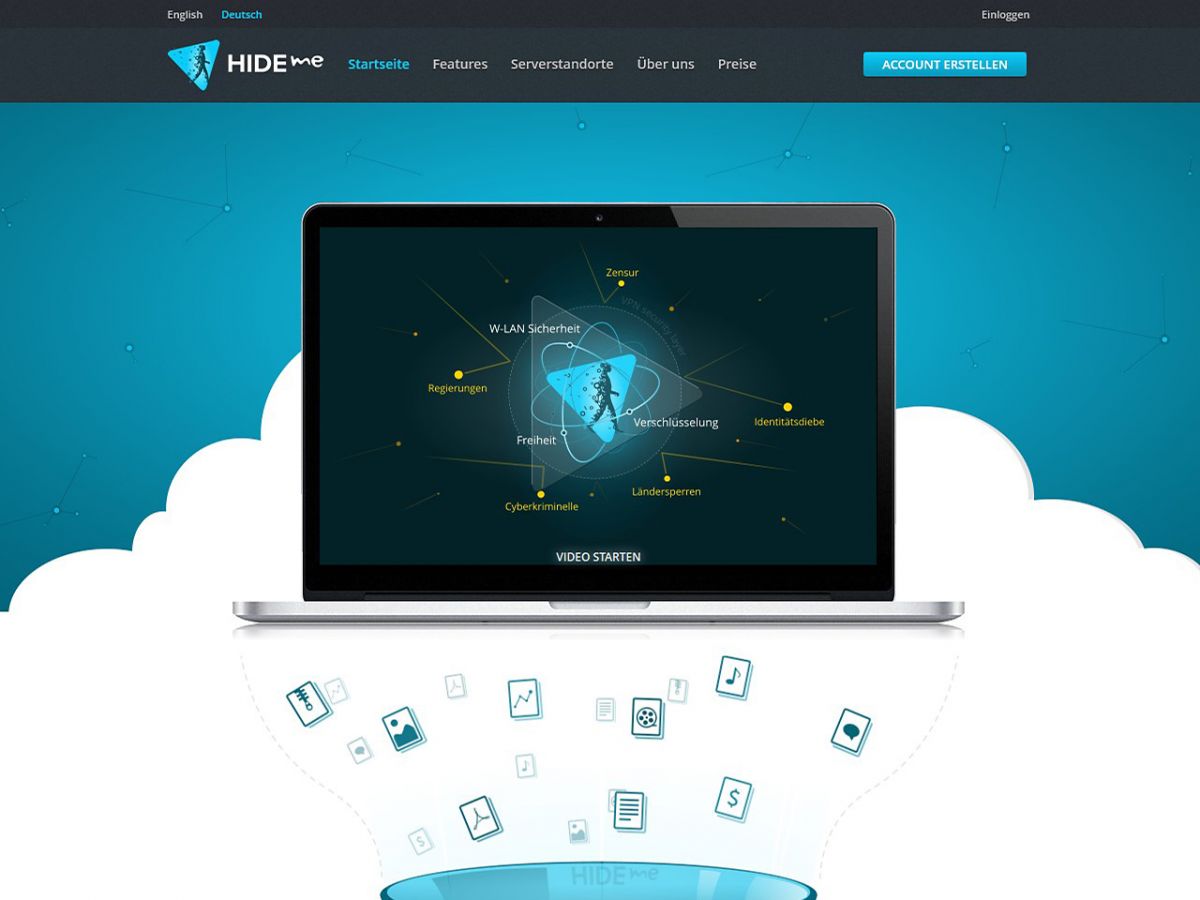 Hide.me is a Virtual Private Network provider based out of Malaysia. The team behind the service is made up of a group of international IT security experts, who have previously worked alongside governments and major corporations, before utilising their knowledge to create the VPN product. Hide.me unblocks for example US Netflix, Disney+, Hulu or BBC.
Its Malaysian headquarters is a huge bonus for the company, as it means user data is not subject to the data retention laws imposed by various western governments. As a result, the service has developed a strong reputation for regarding the privacy of its customers as a top priority. In total, Hide.me has 1700 servers at 70 locations around the world.
How VPN Works
Th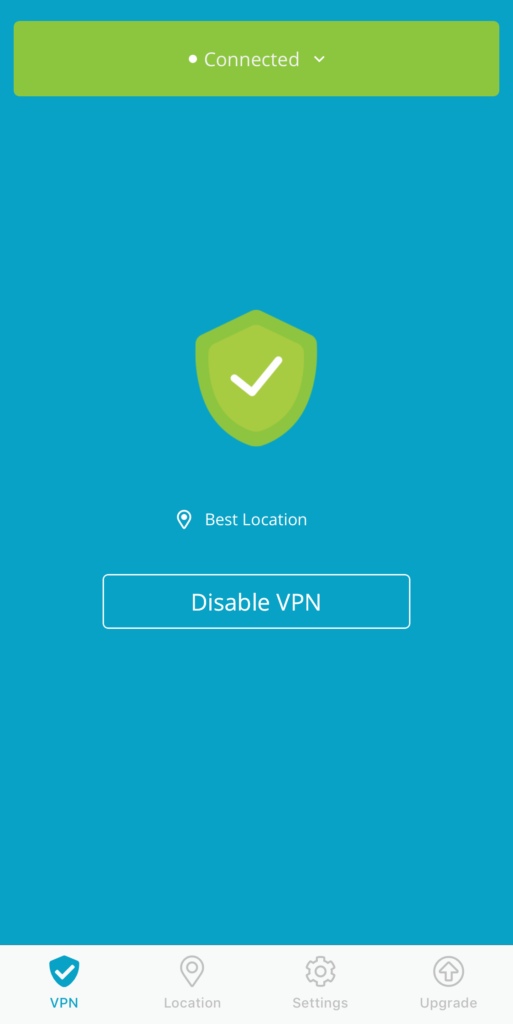 e Hide.me service essentially acts as an encrypted tunnel, linking a user's iPhone to a server found somewhere else in the world. It hides a device's IP address and provides it with a new one, which obscures the customer's real location and makes their internet connection appear as if it is stemming from the location of the server.
Benefits of using the VPN service include heightened security when online, as well as increased privacy. Even an ISP will be unable to monitor a user's internet activity, giving them freedom and anonymity when browsing, using apps, downloading files or communicating online.
One additional by-product of the process is the ability to get around censorship and location restrictions on apps and websites. For example, when connected to a US server, a customer will appear as if they are based in the US. This, in turn, will open up access to the US content library on a number of services, including Netflix.
The Service
Hide.me offers a great range of compatibility, including support for the iPhone, and allows for simultaneous connections. The company's privacy policy clearly states that no user logs are kept whatsoever, meaning no information on customers' web activity is stored. In fact, Hide.me go so far as to say that, even if law enforcement or governments requested information, they would have no data to hand over.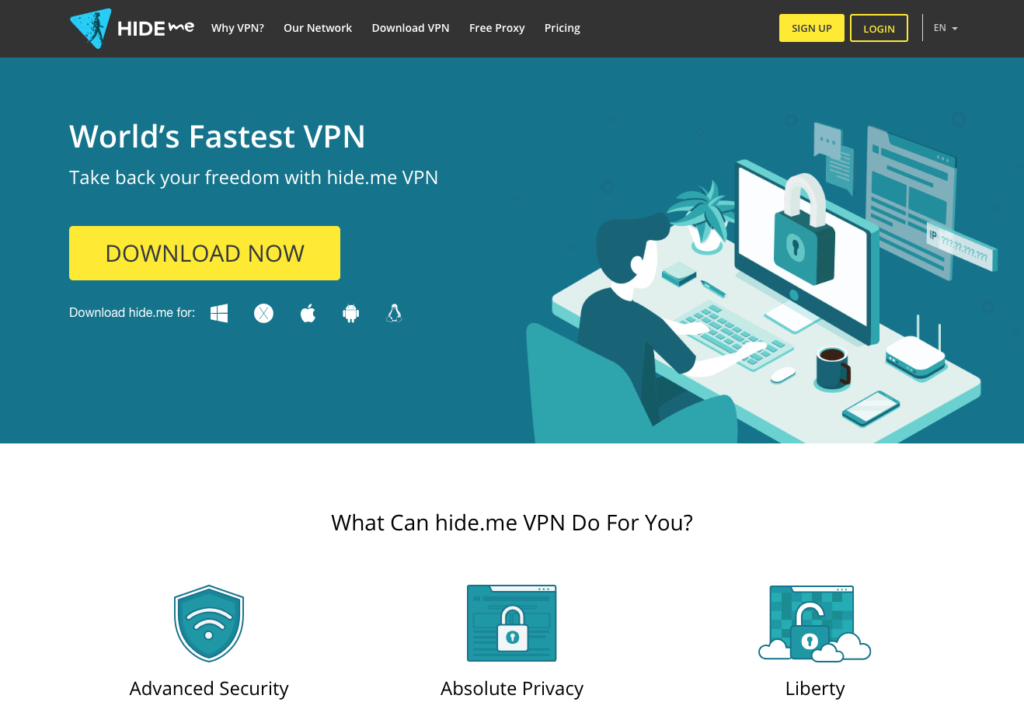 Price and Payment Methods
Various packages are available to customers, with the most basic package available free of charge. However, this service has restrictions on bandwidth, data transfers, server locations and protocol support. Subscription to the most popular and comprehensive package costs $12.99 per month.
Potential customers have the option of using Visa, American Express, Mastercard, PayPal or bank transfers. Recently, the Bitcoin digital currency also became an acceptable payment method and this, combined with the minimal personal information required during the sign up process, allows for completely anonymous subscription.

Hide.me iPhone Setup
The iOS client interface: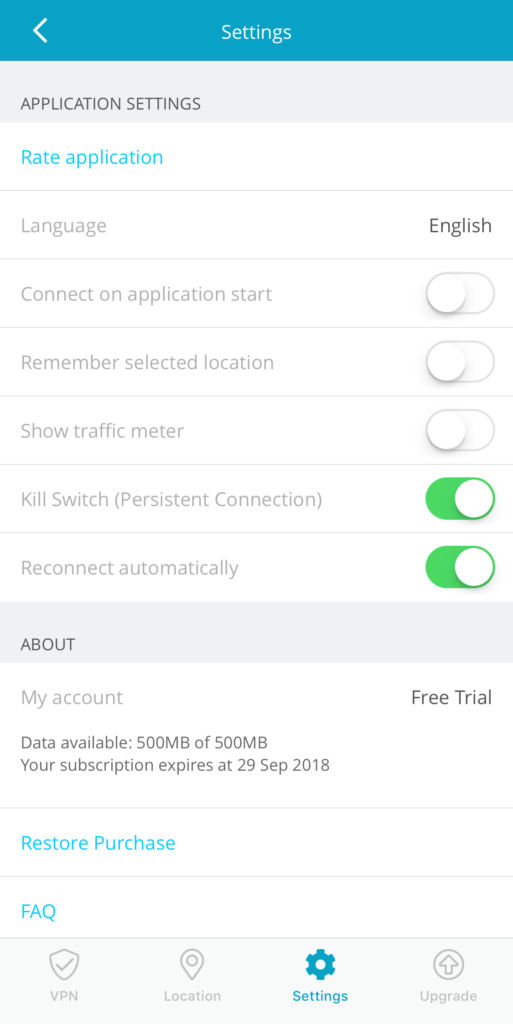 Although Hide.me offers support for the OpenVPN encryption protocol via a third party app called OpenVPN Connect, it is easier to setup the VPN service with other protocols. In order to do this on your iPhone, sign up for Hide.me and simply follow the instructions below:
1. On your device, go to 'Settings', then 'General' and select 'VPN'.
2. Tap on 'Add Configuration', then click the protocol tab along the top of the screen.
3. Next to 'Description', enter any description for the VPN connection. For example: "Hide.me VPN"
4. For the 'Server' field, enter the address for the server you want to connect to. Server addresses can be found in the Hide.me client area. As an example, the UK server has the address: "uk.hide.me"
5. In the 'Account' and 'Password' fields, enter your Hide.me username and password.
6. In the 'Secret' field, type: "hide.io"
7. Make sure 'Send All Traffic' is set to 'ON' and then click 'Save'.
8. Click on the 'VPN' switch and make sure it is 'ON'. After a few seconds, the status should change to 'Connected'. The setup process is now complete.
A full range of setup tutorials, including those for other encryption protocols, devices and operating systems, can be found by clicking here.
Go to hide.me