ExpressVPN for iPhone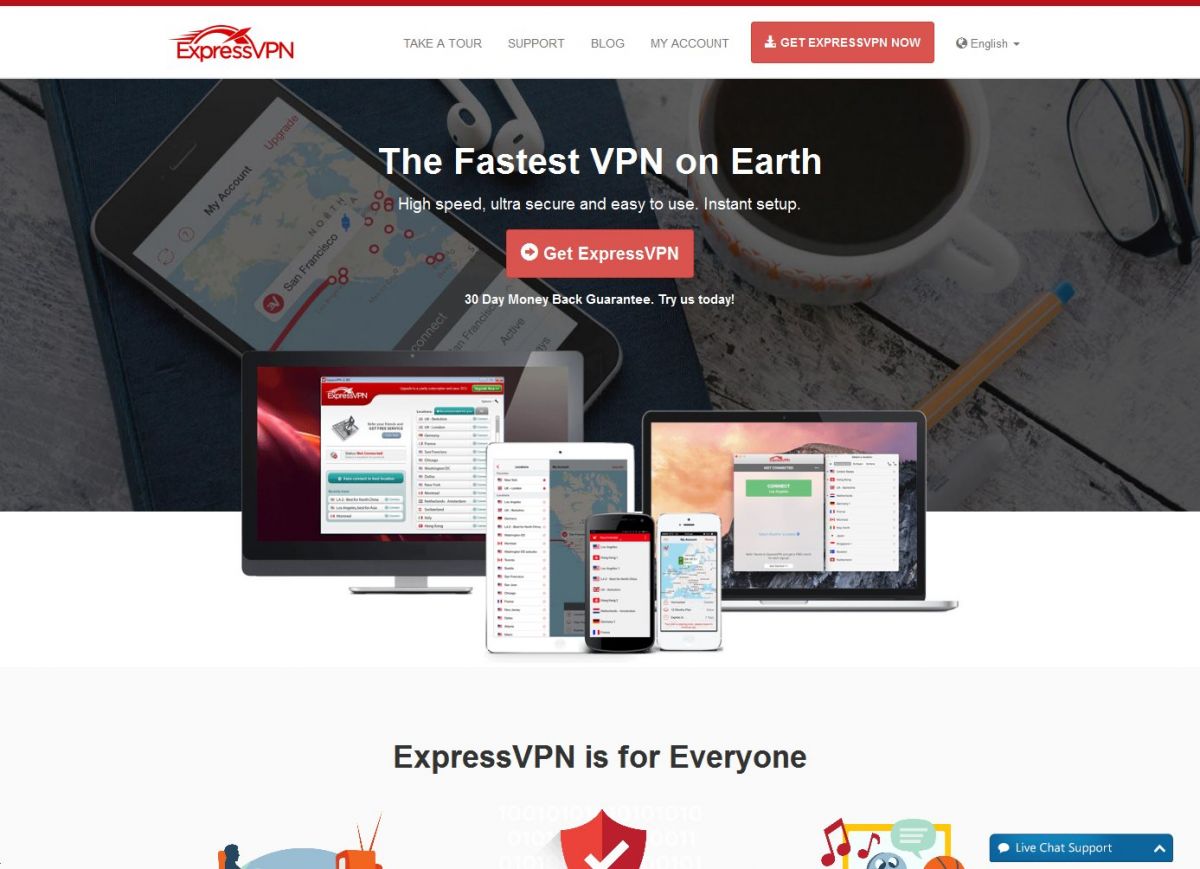 Founded in 2008, with their service launching in 2009, ExpressVPN has grown into one of the most popular Virtual Private Network providers on the market. The company is based on the British Virgin Islands and has developed a reputation for its quick speeds, excellent customer service and clean user interfaces.
The ExpressVPN product is marketed as a simple internet security solution and is known for its range of compatibility. In particular, the service stands out from many competitors for its superb iPhone support, which includes dedicated client software.
How VPN Works

Since its release in 2007, the iPhone has emerged as a hugely popular device for browsing the internet and utilising online services. However, as a consequence, iPhone users have to be as concerned with security and privacy as computer users. Virtual Private Network services can, therefore, be extremely useful.
As with other VPNs, ExpressVPN works by replacing a user's IP address, encrypting their internet traffic and feeding it through a server located somewhere else in the world. This obscures a user's true location, helps to protect them from malicious online threats like hacking and snooping and keeps their activity private.

ExpressVPN customers using the service on an iPhone can also benefit from the ability to bypass geo-blocking. For example, many websites and online streaming services automatically detect a user's location through their internet settings and some only allow access from specific regions. By connecting to a server in that region, however, an ExpressVPN customer can get around the problem.
The Service
ExpressVPN offers an extensive range of servers, located in about 145 different cities in more than 94 countries around the world, giving iPhone users the ability to bypass censorship and geo-blocking and access restricted content from across the globe. This impressive range of servers also means that users will not struggle to find a nearby server, for the best possible VPN speeds.
In terms of encryption protocols, the iPhone app uses L2TP/IPSec as default and this is widely considered to be the best protocol for handheld devices. However, the app also offers the more secure OpenVPN protocol, as well as PPTP, ensuring that users can weigh up the pros and cons and make a free choice.
The company do not keep logs of user activity while connected to the service, although basic information, such as connection times, is recorded. The service allows five simultaneous connections. This means that an iPhone user can simultaneously use ExpressVPN on Windows, Mac OSX or Linux.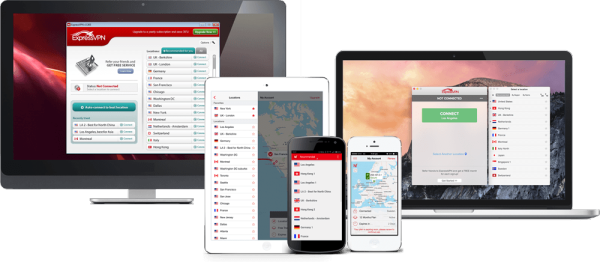 Price and Payment Methods
In terms of price, the basic monthly package costs $12.95, although this can be reduced to $8.32 per month by signing up for a 12 month subscription. The registration process is simple and Visa, Mastercard, American Express and Discover credit cards are all accepted.
Other payment methods include PayPal, WebMoney, CashU, China Unionpay and Bitcoin. The ability to pay with the Bitcoin digital currency offers a major advantage in that it allows customers to subscribe to the service anonymously, offering extra protection. All that is required is a working email address and this can also be anonymous.

ExpressVPN also offers a 30-day money back guarantee, allowing unsatisfied users to stop using the service and claim a full refund. This guarantee can effectively be used as an extended trial period. You can compare ExpressVPN to other VPN Providers on  VPNComparison.
ExpressVPN iPhone Setup
Although the service can be setup manually through the iPhone's VPN settings, the easiest and best way to make use of ExpressVPN is through the installation of client software. To install the purpose-built iOS app, sign up for ExpressVPN and then follow the instructions below:
1. Go to the 'App Store', search for "expressvpn" and download the ExpressVPN iPhone app.
2. Launch the app and sign in with your ExpressVPN username and password.
3. Press 'Install' and continue through the process, ignoring the 'unsigned profile' warning. Click 'Done' to complete the process.
After completing the setup process, simply launch the ExpressVPN iPhone app, sign in with your username and password and click 'Connect' to browse the range of VPN server locations available.
A complete ExpressVPN for iPhone setup tutorial can be found here. It also contains information on changing your iPhone's DNS settings, which is recommended prior to VPN use.
ExpressVPN is certainly one of the best virtual private networks (VPNs) for P2P, filesharing and torrents. It offers great speeds and servers based in 78 different states.
This VPN service is not difficult to load to your own Internet-enabled device and provides a number of distinct protocols. Customers will have the ability to savor simultaneous connections with ExpressVPN and boundless bandwidth and high speed is guaranteed.
express vpn download for iphone
express vpn full iphone
express vpn ios
express vpn ios 7
express vpn ios app
express vpn ios code
express vpn ios8
express vpn ipad app
express vpn ipad setup
express vpn iphone
express vpn iphone app
express vpn iphone setup
expressvpn download iphone
expressvpn iphone app

ExpressVPN Locations & Servers
ExpressVPN offers IP addresses from: Poland, Europe, Argentina, India, Germany, Finland, Peru, New Zealand, Norway, Ukraine, USA, Estonia, Isle of Man, Croatia, Uruguay, Mexico, Algeria, Bahamas, Guatemala, Israel, Denmark, Moldova, Taiwan, Hungary, Canada, Bosnia Herzegovina, Netherlands, Uzbekistan, Egypt, Iceland, Australia, Brazil, Kazakhstan, Mongolia, Thailand, Luxembourg, Switzerland, Chile, Spain, Panama, Japan, Albania, Italy, Slovakia, South Africa, Malta, Russia, Latvia, Singapore, Georgia, Vietnam, Venezuela, Cyprus, Philippines, Lithuania, Czech Republic, Austria, Serbia, Hong Kong, Portugal, Indonesia, UK, Ecuador, Colombia, Sweden, Ireland, Turkey, Slovenia, Greece, Costa Rica, Kyrgyzstan, Romania, South Korea, Malaysia, , France, Belgium, Liechtenstein, Azerbaijan, Bulgaria.
ExpressVPNs servers have been audited in 2019 by PwC to confirm compliance with privacy policy.
ExpressVPN Downloading and Filesharing:
All the ExpressVPN servers are situated in locations where torrenting is not unacceptable, so there aren't any legal considerations pertinent to ExpressVPN customers. The high speeds open to users additionally make this provider a recommended choice.
Go to expressvpn.com