PrivateInternetAccess for iPhone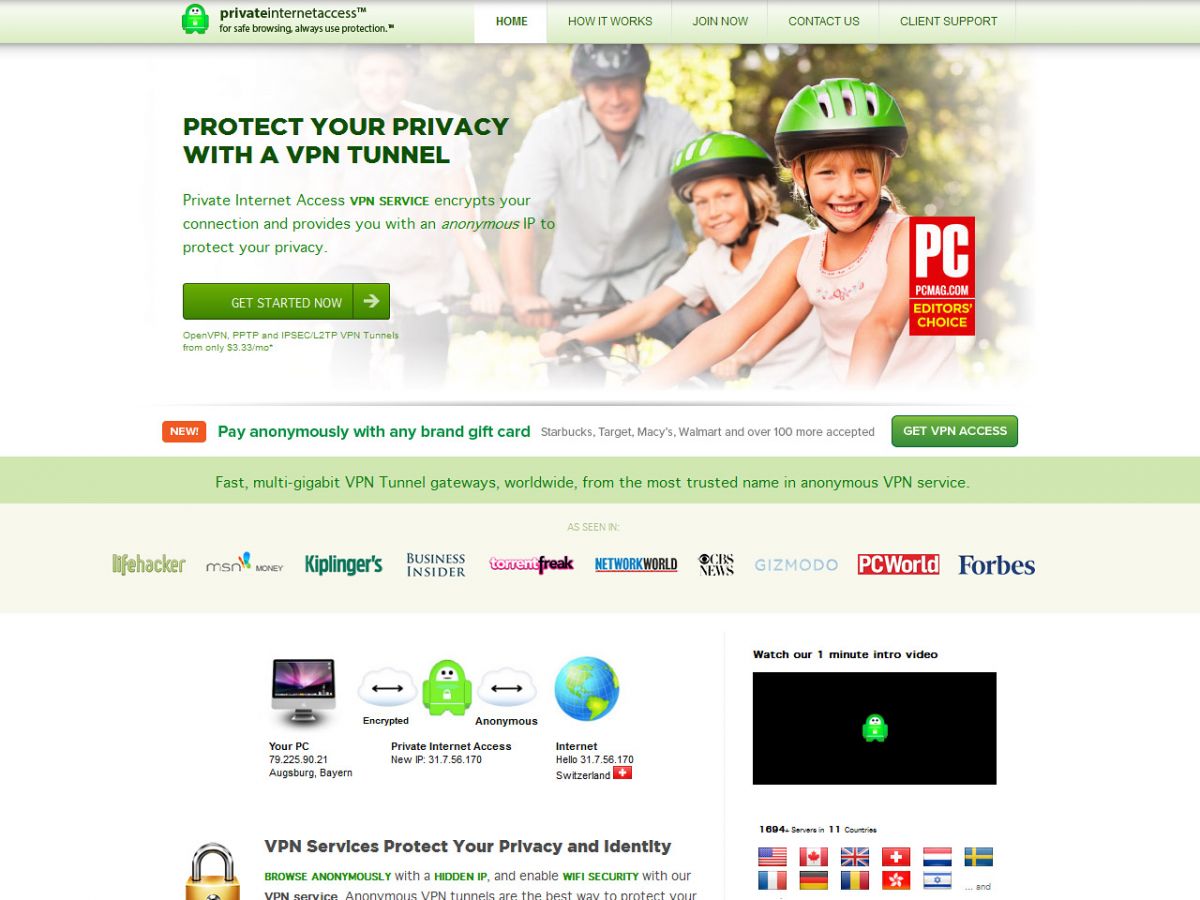 Founded in 2010, PrivateInternetAccess is a VPN provider based in the United States and owned by London Trust Media, Inc. Over the course of its relatively short existence, it has developed a strong reputation for its dedication to internet security and privacy.
In total, customers are offered a choice of almost 2,000 VPN servers, located in 21 different regions around the world. The service also makes use of shared dynamic IP addresses, in order to guarantee the highest level of anonymous web use.

How VPN Works
In the modern world, iPhone users want to utilise a range of online services, some of which are region-restricted. At the same time, iPhone customers have to be concerned with internet security. Fortunately, the PrivateInternetAccess offers both security and privacy solutions, as well as a way of getting around geographical restrictions.
As with other similar services, PrivateInternetAccess works by encrypting a customer's internet traffic, before re-directing it through a server located elsewhere and providing the user with a new IP address. This ensures that a customer's real location cannot be traced and serves to protect them from surveillance and hacking.
The service can be used alongside iPhone apps like Netflix, in order to access a wider range of content. For instance, after connecting to a US-based server, the user's internet connection will seem as if it is stemming from the US, granting access to the American Netflix library.
The Service
The PrivateInternetAccess service is well regarded for its high speeds, as well as its excellent security and privacy features. The company keep no logs of user IP addresses or internet activity, ensuring customer privacy is maintained. However, iPhone support is somewhat limited, as there is no app, meaning manual setup is required. Both PPTP and the recommended L2TP encryption methods are supported.
Nevertheless, PrivateInternetAccess is an excellent choice of VPN provider, and great for anyone wishing to use the service on multiple devices. It allows up to three simultaneous connections, with support available for Windows, Mac OSX, Android, Linux and more. Other devices also allow for the most secure OpenVPN encryption.
Price and Payment Methods
The month-to-month PrivateInternetAccess subscription package is available at an extremely competitive price of $5.45, although discounts are available with long-term commitment. As an example, the yearly package comes to a total of $31.95, which works out at just $2.66 per month.
All of the usual payment methods are available to customers, including Visa, Mastercard, American Express, PayPal and Google Checkout. Furthermore, two types of anonymous payment are available. Customers can either pay using the Bitcoin digital currency, or through gift vouchers.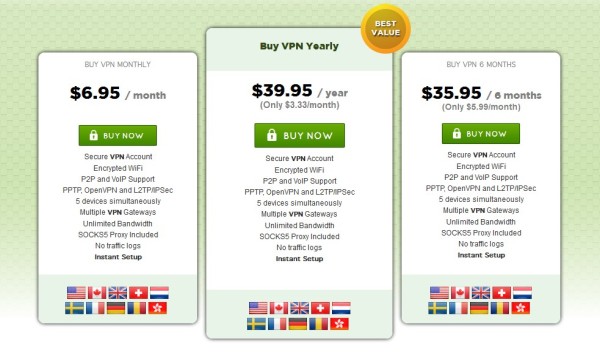 PrivateInternetAccess iPhone Setup
Due to the fact that PrivateInternetAccess does not offer a dedicated iPhone app, the service must be setup manually. In order to do this, register for an account and then follow the instructions below:
1. Log in to the 'Client Control Panel' section of the website. Under where it says 'Generate PPTP/L2TP/SOCKS Password', click on 'Generate Password' and make a note of the username and password shown.
2. Select the server you wish to connect to by clicking here and making a note of the address for your chosen region.
3. On your iPhone, open up the 'Settings' menu, then select 'General', followed by 'Network'.
4. Click on 'VPN', followed by 'Add VPN Configuration'.
5. Select 'L2TP'.
6. Under 'Description', enter "Private Internet Access".
7. In the 'Server' field, enter the address for the server you chose in step 2. For example, to connect to the server in Florida, USA, enter: "us-florida.privateinternetaccess.com".
8. The 'Account' and 'Password' fields require the username and password you generated in step 1. In the 'Secret' field, enter "mysafety".
9. Make sure the 'Send All Traffic' option is set to 'ON', then click 'Save'.
10. On the device, go to 'Settings', then 'VPN'. Click on 'Private Internet Access' and set 'VPN' to 'ON' in order to complete the setup.
The official setup guide for L2TP can be followed by clicking here. A setup guide for the PPTP encryption protocol on iPhone can be found here.
Go to privateinternetaccess.com