HidemyAss for iPhone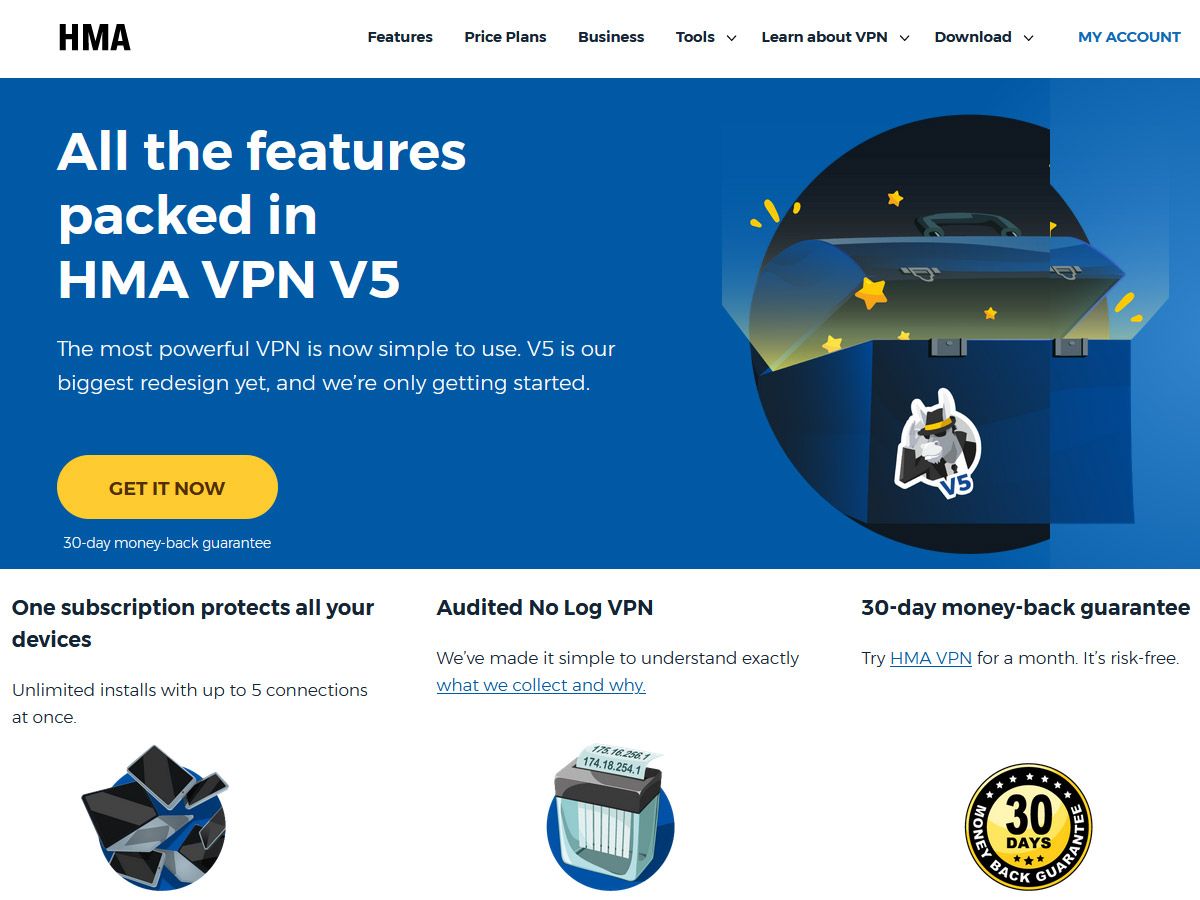 HideMyAss was founded in the United Kingdom in 2005 and is one of the best-known internet privacy and security companies in existence today, offering a range of different products. Chief amongst these products, however, is a Virtual Private Network (VPN) service, which enjoys great popularity.
Unlike some other VPN providers on the market, HideMyAss offer comprehensive support for iPhone and the iOS operating system. In total, the service has 940+ VPN servers in over 200 cities, spread across more than 190 different countries. It is also able to provide in excess of 120,000 IP addresses to customers.

How VPN Works
Due to the fact that iPhone users tend to make extensive use of the internet and online services, they need to be as concerned with internet security as a computer user. Fortunately, the HideMyAss VPN service offers additional security and privacy, as well a a means of working around geographical restrictions on online content.
HideMyAss, like other VPNs, works by encrypting a user's internet traffic, feeding it through a server located somewhere else in the world and allocating the user a new IP address. This hides the customer's real location, helps to protect them from malicious online threats like hacking and snooping and keeps their activity private.
The service can be used in conjunction with a number of iPhone apps, including the likes of Netflix and BBC iPlayer, in order to work around region restrictions. For example, by connecting to a US server, the user's internet connection will appear as if it is originating from the US, opening up access to the US Netflix content library.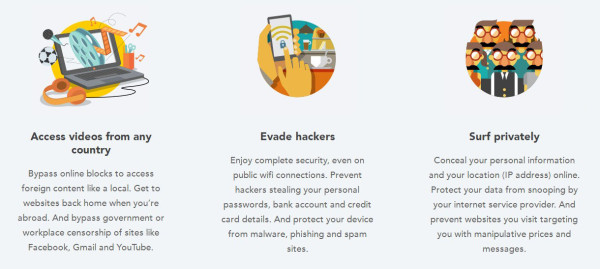 The Service
HideMyAss is one of the big names on the VPN market and offers solid iPhone compatibility, including dedicated iOS client software. The iPhone software offers support for the recommended L2TP encryption protocol, as well as less secure PPTP encryption, although OpenVPN is not currently supported through the app.
The iPhone client interface
For users hoping to use the service on multiple devices, software is also available for Windows, Mac OSX, Linux, Android and more. Unfortunately, due to the company's UK location, partial user logs are kept and this information can be handed to the authorities when requested.
Price and Payment Methods
The most basic HideMyAss package is the month-to-month subscription, which costs $11.52 per month. However, this price can be drastically reduced by signing up for either a 6 month or 12 month commitment. The 12 month package costs $78.60, which works out at just $6.55 per month; essentially half price.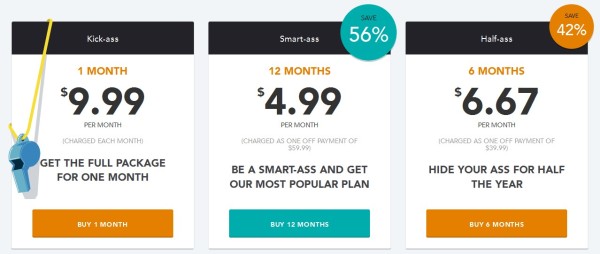 Customers have the option of paying via credit card, bank transfer, PayPal, Google Checkout or even Bitcoin, allowing for anonymous payment. HideMyAss also provide a 30-day money back guarantee, which can be used as a makeshift trial period, allowing customers to claim a refund if they are not satisfied with the service. Also, you can save money with a Coupon from HidemyAss.
HideMyAss iPhone Setup
iPhone customers have a choice of either signing up to the HideMyAss service prior to installing the app, or signing up through the app itself. In order to setup and install the VPN service, simply follow the instructions below:
1. Go to the 'App Store', search for "HMA" and download the HideMyAss iPhone app.
2. Launch the app and either register for a new account, or sign in using your HideMyAss username and password if you have already signed up for the service.
3. Under 'VPN Server Profile', choose a location and profile type. For most uses, L2TP is the best encryption method for handheld devices. Then press 'Install Profile'.
4. Press 'Install', followed by 'Install Now'. The app will now download and install your VPN profile, based on the settings you chose in step 4. When this process is complete, press 'Done'.
5. If prompted to enter a passcode, the number required is your 4-digit iPhone passcode, used to lock your device.
6. On your iPhone, go to the 'Settings' menu, then 'General' and select 'VPN'. Switch the VPN setting to 'On'. After a few seconds, it should show you how long your VPN connection has been active underneath.
7. You are now connected to the HideMyAss VPN server you chose and your data is encrypted. To disconnect, simply tap the VPN slider back to 'Off' by going back to 'Settings' > 'General' > 'VPN'.
A complete setup guide, including Frequently Asked Questions, can be found by clicking here.
Popular Topics for HideMyAss! iPhone VPN:
hidemyass iphone
hidemyass iphone authentication failed
hidemyass iphone configuration
hidemyass iphone free
hidemyass iphone l2tp
hidemyass iphone openvpn
hidemyass iphone problem
hidemyass iphone proxy
hidemyass iphone server
hidemyass iphone vpn settings
Speed tests of HidemyassVPN with SpeedOf.me:
Speed test of HidemyassVPN in the UK: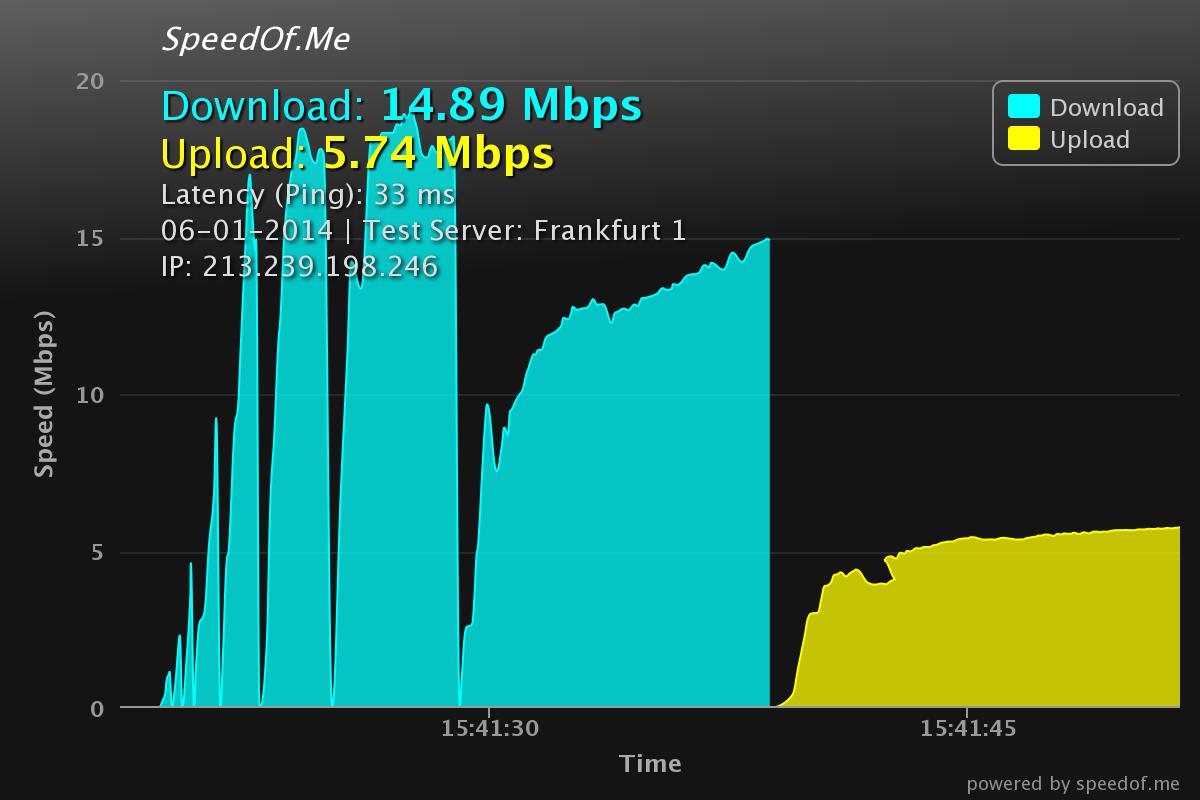 Speed test of HidemyassVPN in India: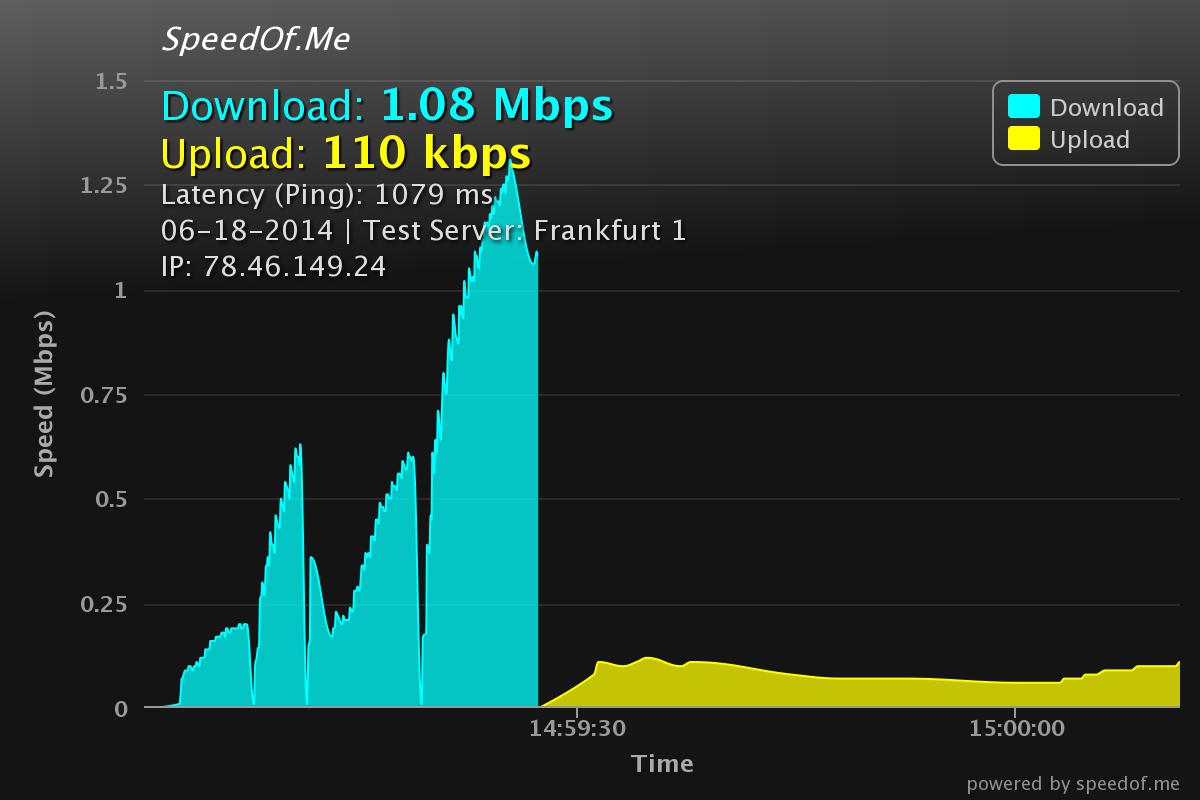 Speed test of HidemyassVPN in the USA: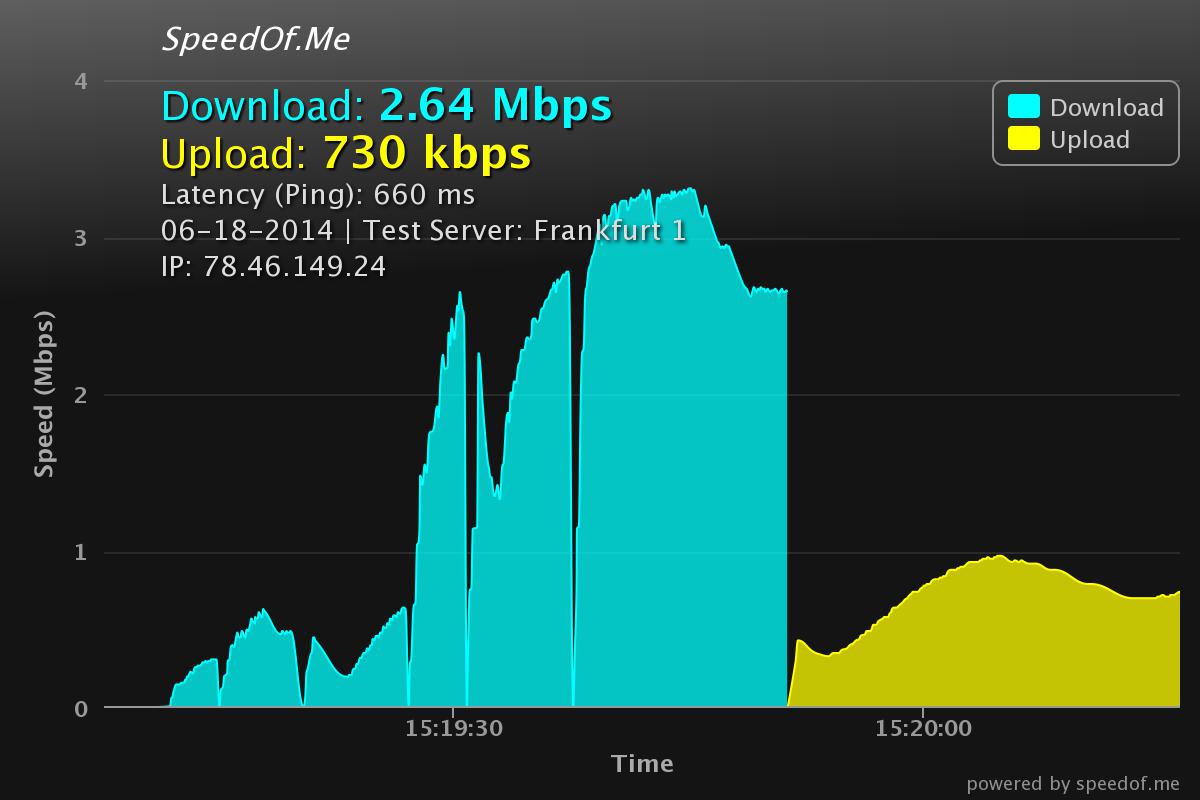 Speed test of HidemyassVPN in Bangkok: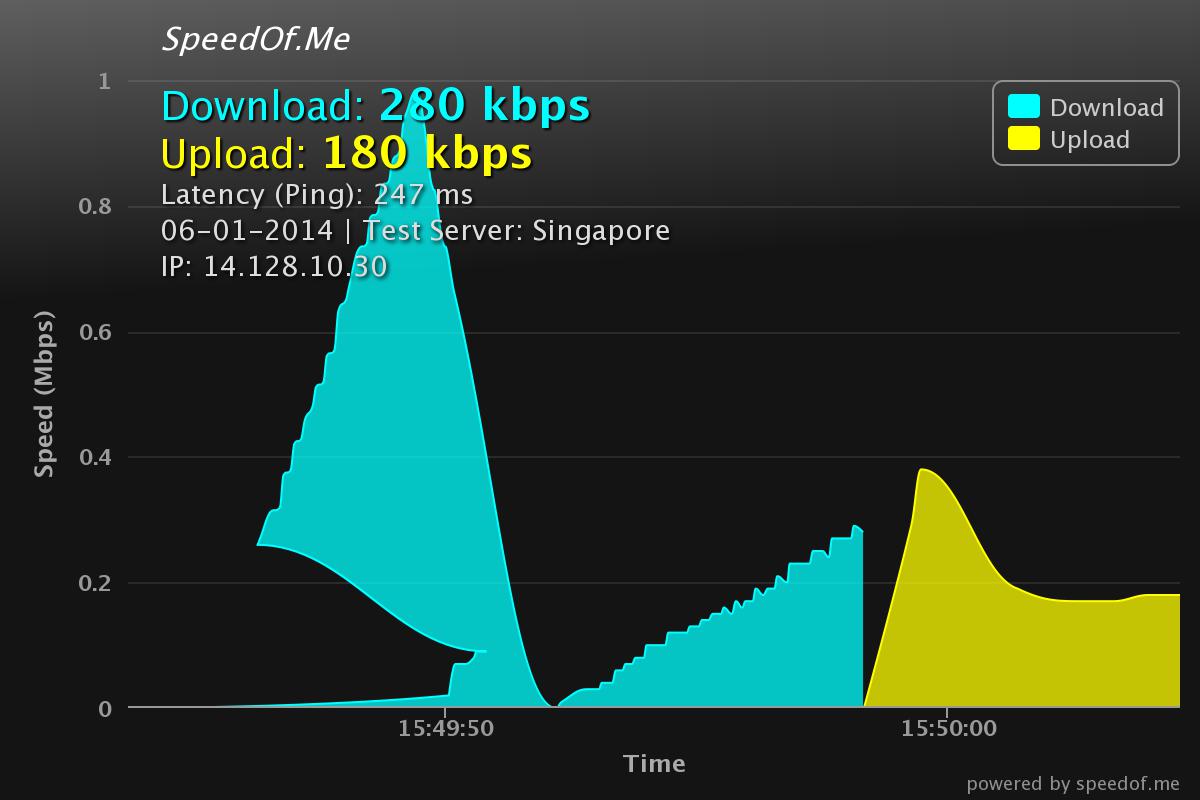 Servers, States and IP Addresses:
Customers of Hidemyass Pro gain access to 940 servers with more than 120,000 IP addresses which can be used in 190 different nations. Whenever a user connects to the system an alternate IP address is allocated to increase rates of anonymity. Security levels supplied by the service are high, they say their encryption is to government security standards that are highest.

HidemyAss offers IP addresses from: Norfolk Island, Saint Helena, Mexico, Saint Kitts and Nevis, Thailand, Brunei, Hungary, France, Latvia, Grenada, Dominican Republic, Russia, Norway, Christmas Island, South Korea, Antigua and Barbuda, Italy, United Kingdom, , Guyana, Estonia, Cote d`Ivoire, Bolivia, Bangladesh, Aruba, Argentina, Benin, Malaysia, Saint Lucia, Cook Islands, Namibia, Guinea, Oman, Botswana, Luxembourg, Niue, Belize, New Zealand, Cameroon, Morocco, Anguilla, Faroe Islands, Turkey, Gabon, Serbia, Iceland, Seychelles, United Arab Emirates, Yemen, Panama, Switzerland, El Salvador, Palau, Bosnia, Belarus, Aland Islands, Trinidad and Tobago, Poland, Malta, Hong Kong, Syria, Australia, Portugal, Lebanon, Oceania, Costa Rica, United States, Austria, Montserrat, Finland, Macedonia, Uganda, Israel, Ireland, Saudi Arabia, Moldova, Spain, Peru, North America, Kenya, Netherlands, Ukraine, Palestine, Croatia, Barbados, Haiti, Vanuatu, British Virgin Islands, Venezuela, Vietnam, Czech Republic, Falkland Islands, Bahamas, New Caledonia, Rwanda, Nigeria, Suriname, Canada, Belgium, Paraguay, Singapore, Ghana, Cuba, Turks and Caicos Islands, India, Bahrain, Indonesia, Pakistan, Colombia, Albania, Germany, Iraq, Georgia, Slovakia, Montenegro, Greenland, Kuwait, Saint Vincent and the Grenadines, Guatemala, Dominica, Europe, Cayman Islands, Macau, Bulgaria, Greece, Brasil, Cyprus, Tokelau, China, Sweden, Afghanistan, Burkina Faso, Kiribati, Ecuador, Romania, Pitcairn Islands, Nicaragua, Jamaica, Taiwan, Honduras, Uruguay, Qatar, Myanmar, Slovenia, Jordan, Bermuda, Japan, Saint Pierre and Miquelon, Chile, Denmark, Lithuania, Philippines .
Go to hidemyass.com