EarthVPN IPhone Review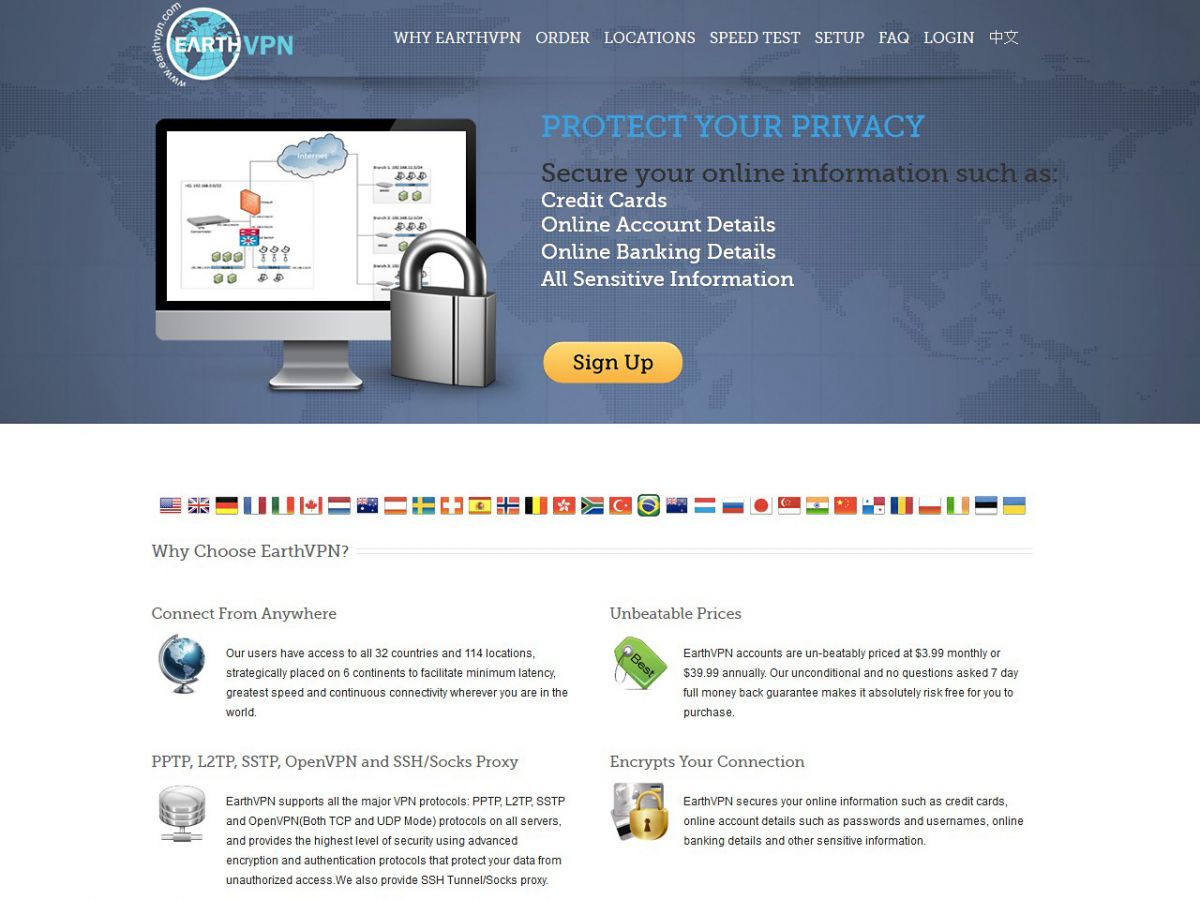 Founded in 2012, EarthVPN is a Virtual Private Network company based out of Northern Cyprus. The service has swiftly developed a strong reputation as a result of its excellent dedication to customer privacy, as well as its generous pricing strategy, which includes some of the cheapest subscription packages on the market today.
It is also one of the few VPN providers to offer complete support for P2P and Torrent downloads, with no limitations. In total, the EarthVPN network consists of servers in 151 locations, spread across 32 countries and six continents, giving customers a decent range of choice.

How VPN Works
By utilising EarthVPN, an customer's iPhone is connected to a server in another part of the world, via an encrypted tunnel. The encryption process offers protection for the user against a number of online security threats, such as third party tracking, hacking and deep packet inspection.
The customer's IP address is masked, and by connecting to a server elsewhere, they are given a new IP address as well. This offers them online anonymity, hiding their real location and making it seem as if their connection is stemming from the location of the server they are connected to.

Websites and apps can therefore be tricked when automatically detecting the user's location via their internet settings. As a result, the customer can work around region-restrictions and bypass censorship. For example, connecting to an American server will open up access to the American content library on a service like Netflix.
The Service
Although EarthVPN does not provide dedicated client software for the iOS operating system, the service can be used on an iPhone, with PPTP, L2TP and OpenVPN encryption protocols available. In addition, client software is available for Windows and Mac OSX and customers are able to connect with up to three devices.
Moreover, the company has a strong dedication to privacy and operates a 'zero logs' policy, meaning that no information on website visits, data usage or internet activity of any kind is stored. This is helped by EarthVPN's base in Cyprus; a country which does not currently have mandatory data retention legislation in place.
Price and Payment Methods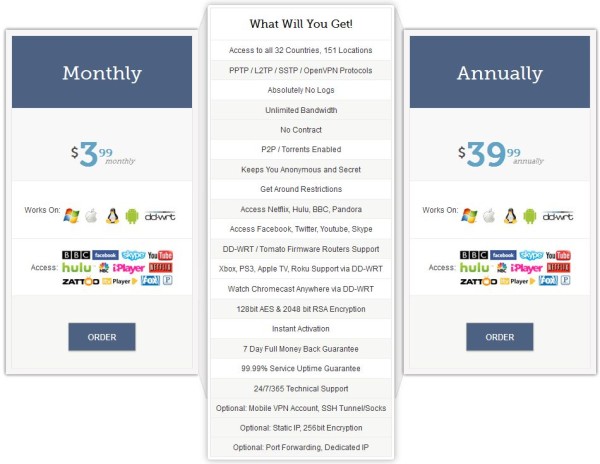 EarthVPN's packages begin at just $3.99 per month, which is one of the best starting prices on the market. This can be reduced to an even lower amount by subscribing for a full year, which costs $39.99, or $3.33 per month. Furthermore, the product is sold with a comprehensive 7-day money back guarantee, making it virtually risk-free.
Numerous payment methods are available, including most major credit cards, PayPal, WebMoney and CashU. The Bitcoin currency is also accepted and offers the option of a completely anonymous subscription process, adding a further level of privacy to the service.
EarthVPN iPhone Setup
Note: This setup guide assumes you have already signed up for EarthVPN's service. If that is not the case, sign up prior to continuing.
Unlike some VPN providers, EarthVPN does not offer an iOS software client. Therefore, iPhone users are required to manually setup the service on their device. Step-by-step instructions for doing this with the L2TP encryption protocol can be found below.
1. Use your login details to sign in to the EarthVPN service. Go to the 'Client Area', find the server you wish to connect to and make a note of the server address.
2. On your iPhone device, go to the 'Settings' menu, then select 'General' and 'Network', followed by 'VPN'.
3. Press 'Add VPN Configuration' and then tap the 'L2TP' button along the top.
4. Under 'Description', enter any name for the connection. For example: "EarthVPN"
5. For the 'Server' field, input the address for the server you selected in step 1.
6. Use your EarthVPN username and password for the 'Account' and 'Password' fields.
7. In the 'Secret' field, enter "earthvpn" in lowercase letters.
8. Make sure 'Send All Traffic' is set to 'ON' and then press 'Save'.
9. Complete the setup process by sliding the 'VPN' slider to 'ON'.
The official EarthVPN setup tutorial for L2TP on the iPhone can be found here. If you would rather use the OpenVPN encryption protocol, click here instead.
Go to earthvpn.com